Medicare is a great option for seniors. In fact, those 65 and older who qualify for Medicare often cite it as one of the best health plans. However, it doesn't take care of everything. In fact, you may need extra insurance, known as Medicare Supplement or Medigap, to fully manage your healthcare issues as you age.
AARP / United Health Group
PLUSES
United Healthcare's strong financial rating is an asset since once you sign up for a Medigap plan, you are likely to be that company's customer for life.1
MINUSES
AARP/United Health Group's policies are mainly attained age, which means the company will raise the price of your policy annually. While the rates start low, in the past, they have increased steadily.2
While AARP offers Medigap plans in every state and most territories, you may not be able to buy what you want. AARP offers six plans, plus,Plan F and C, which aren't currently sold to new enrollees. If you want high deductible or other not-so-popular plans, you won't be able to buy them.3
Mutual of Omaha
PLUSES
Mutual of Omaha has an A+ financial strength rating – as good as it gets. Rating agency A.M. Best notes that Mutual of Omaha benefits from a "leading market position" in the Medicare Supplement business. When you consider that the choice of a Medicare supplement can be a lifetime decision, financial stability is important.4
The company is experimenting with programs to help Medicare supplement clients who are isolated and in need of companionship. With loneliness now considered a major health issue, this new and unique program could benefit many clients.5
MINUSES
Mutual of Omaha has a reputation for being higher priced than some of its competitors. The average Medigap policy rose 4.5% annually according to a survey of pricing professionals conducted by the American Association for Medicare Supplement Insurance. One way to check whether you are likely to face big increases is to ask a Medicare supplement insurance broker how much the policy you are considering went up in previous years.6
Mutual of Omaha doesn't make it easy to peruse its website and find information about its Medigap offerings, costs and other benefits. You will have to supply a lot of personal information just to get a salesperson to contact you.7
CVS/Aetna
PLUSES
CVS/Aetna is actively growing its Medicare supplement business, which bodes well for customer service because that's really all that distinguishes Medicare Supplement insurers.8
In some areas CVS/Aetna offers generous household discounts up to 14% to a household with two or more customers.9
MINUSES
CVS/Aetna's Better Business Bureau (BBB) customer rating is a low 1.02/5. Comments from customers are especially critical of service.10
Anthem Blue Cross Blue Shield
PLUSES
Anthem offers its Medicare supplement customers access to Silver Sneakers at no additional cost in many areas. It also has a robust dental, hearing and vision plan at relatively modest prices.11
MINUSES
The number of available plans is limited to three or four out of 10, so if you want one of the less-popular plans, you won't be able to buy it.12
Because Anthem only operates in a few states, if you move out of its coverage area, your Medicare supplement coverage will be handled by the Blue Cross/Blue Shield company in your area, which could mean some changes that you don't like. Your costs may also be affected.13
Healthcare Services Corp.
PLUSES
Healthcare Services Corp. was one of the first insurers to waive co-pays, deductibles and approvals for patients with Covid.14
Healthcare Services Corp. has a strong financial standing, despite providing Medicaid services, which can be less profitable. That's a testament to the company's commitment to quality care.15
MINUSES
If you are dealing with Alzheimer's, Healthcare Services Corp. is among the large insurers that has already announced that it is unwilling to pay for the new Alzheimer's drug Adulhelm.16
HCSC only operates in five states: Illinois, Montana, New Mexico, Oklahoma and Texas. If you buy a supplement plan and move elsewhere, you may have to accept a plan managed by a different Blue Cross Blue Shield entity and while it will be similar, it may not be the same price nor will it have to include any special benefits.17
CIGNA
PLUSES
Dr. Gina Conflitti, chief medical officer for Medicare products at Cigna, contracted COVID-19 early, and she has encouraged the company to provide information other extra help for covid patients. The company also has waived most patient shares of the cost of COVID treatment.18
Cigna has been a leader in the movement toward value-based care, which emphasizes preventive care. The value-based care approach to billing aims to control prices by providing patients with care that prevents serious problems instead of waiting until it is a crisis.19
MINUSES
Cigna only sells a few plan types – Cigna really only sells three out of 10 Medicare Supplement plan types – Plan A, Plan G and Plan N. It also offers F and high-deductible F, but those aren't available to new enrollees.20
Cigna aggressively sells disease-specific insurance policies, including heart attack, stroke and cancer. Prices start at $19 a month and can drive up your cost of insurance unnecessarily if you accept the sales pitch.21
CNO Financial (Resource Life Insurance Co.)
PLUSES
Bankers Life, a division of CNO Financial that specializes in Medicare supplement policies, sells all available Medicare supplement plans. Its website is simple to navigate.22
With Medicare Supplement Plan D, Bankers Life offers Silver Sneakers gym memberships and access to alternative treatments at no additional cost.23
MINUSES
In some states, Bankers Life asked for a 5% rate increase for popular Plan G in 2022. That's a significant increase in one year.24
Wellmark
PLUSES
You can learn about the available plans, including their cost to you without giving your name and lots of personal information.25
Wellmark Blue Cross Blue Shield is a mutual fund insurer, which means you can expect a dividend or reduction in premium if the company makes a profit. A.M. Best ranks Wellmark's balance sheet "superior."26
MINUSES
A little more than a year ago, Wellmark's African American employees filed a class-action lawsuit against the insurer alleging discrimination. Wellmark denied the allegations.27
If you're looking for some different options, based on your individual needs, here are some of the best Medicare Supplement companies for 2022.
Medicare Supplement insurance, also known as Medigap, augments your basic Medicare coverage by typically paying the 20% cost that Medicare does not cover.
Ten basic Medigap policies exist, each with different benefits. Once you have decided the policy that is right for you, find a company that sells it. This applies to Medicare coverage throughout the country, save for a few states.
In some ways, Medicare Supplement plans are simple:
Unlike Medicare Advantage plans, Medigap plans don't make any coverage decisions.
You can see any doctor or hospital that accepts Medicare.
Medicare Supplement plans pay the specified share of your medical bills that Medicare doesn't pay, including deductibles and copays. No questions asked.
While the basic benefits are the same for every Medicare Supplement policy, costs vary widely, and some companies offer additional benefits that might make choosing their plans attractive to you.
The rules concerning enrollment and switching plans are complex. Choose a Medicare Supplement plan with your future in mind because you have the best opportunity to get the right plan when you sign up initially. At that point, how healthy you are doesn't count.
Later, if you try to switch Medigap plans, you'll probably face underwriting — a health exam. That might mean you'll be rejected or the price will be significantly higher than it would have been initially.
Who Are the Established Top Medicare Supplement Insurance Carriers?
In some metropolitan areas, more than 20 insurance companies sell Medicare Supplement insurance.1 Consider the following companies for coverage, based on market share:
AARP/United Health Group
Mutual of Omaha
CVS/Aetna
Anthem
HCSC
Cigna
CNO Financial (Resource Life Insurance Company)
BCBS of Massachusetts
Wellmark
What You Need To Know To Choose
Consider the monthly premium price. Medicare supplement insurance is highly regulated; insurers must offer essentially the same coverage for each of the 10 types of Medicare supplement policies. Make sure you can handle the monthly expenses and you are comfortable with the value.
Calculate the total out-of-pocket costs. Include your monthly premium and an estimate of Part D drug coverage, which Medicare supplement plans don't include.
Check out incentive benefits. Some insurers offer Medicare supplement customers incentives such as a discount on dental, hearing or vision insurance purchases. They may also have free or discounted gym plans.
Consider these issues. The most popular is Plan F, but it is no longer available to new enrollees. Plan G and Plan G high deductibles are similar, but they don't cover the Medicare Part B deductible, which Plan F does. They do cover Part B excess charges, which can be an advantage if the healthcare provider you pick charges more than Medicare allows. Another popular feature available in Plan G and some of the other plans is coverage of foreign travel emergencies.
Evaluate customer service. Good customer service is what sets Medicare supplement plans apart. Asking friends and neighbors who subscribe is a way to rate customer service in your area.
Numerous supplemental plans from which to choose
Ten basic Medigap policies exist, each with different benefits.
Medicare supplement insurance may seem costly, but a recent study showed that 17% of people with Medicare supplement insurance spent more than 10% of their income on medical costs vs. 23% with those who had Medicare Advantage.2
Who Are the Established Top Medicare Supplement Companies?
AARP / United Health Group
AARP/United Health Group has the largest number of Medicare Supplement customers in the country, covering 43 million people in all 50 states and most U.S. territories.3 AARP licenses its name to insurer UnitedHealthCare, which helps make these policies so popular.
Ratings: The company has an A- or "Excellent" financial strength rating from insurance credit rating agency AM Best4 and satisfactory quality ratings from the National Committee for Quality Assurance (NCQA).5
Special benefits: Enrollees enjoy gym memberships, nurse helpline, and dental, vision, and hearing discounts.6

Mutual of Omaha
Mutual of Omaha, the second-largest Medicare supplement insurer, launched its Medicare supplement insurance program in 1966, which is the year the Medicare program began. The company's Medicare supplement plans covered 1.4 million people in 2020.7
Ratings: Mutual of Omaha enjoys an A+ financial rating from AM Best, the best available.8
Special benefits: As a mutual company, the enrollees own the company. That means you'll get a share of the profits annually. Other benefits include a discount of up to 12% for people who live with someone older than age 60, whether they are a Mutual of Omaha customer or not.9 Plans in some, but not all areas, offer dental and vision assistance, exercise benefits, and a nurse hotline.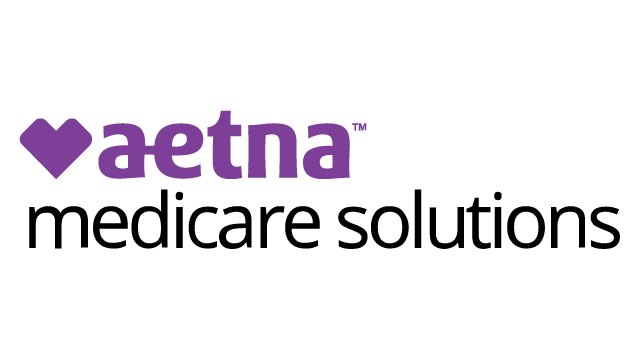 CVS / Aetna
CVS/Aetna combined forces in 2018.10 It offers plans in 49 states, plus Washington, D.C. In all, 52 million people participate in some type of CVS/Aetna Medicare plan.
Ratings: It has an AM Best rating of A or excellent11 and NCQA gives the company satisfactory quality ratings.12
Special benefits: Plans in some states include some coverage for dental and vision hearing, as well as fitness members and an Ask-a-Nurse service. All of these may have additional fees. If you choose to buy your Part D prescription drug coverage through the company, it offers deals on mail-order prescriptions.13

Anthem Blue Cross Blue Shield
Anthem Inc. is the largest for-profit insurance and managed-care company in the giant Blue Cross Blue Shield Association (BCBSA). It owns Blue Cross Blue Shield-licensed companies in 14 states and covers 107 million people, more than one in eight Americans. It offers Medicare Supplement plans in California, Colorado, Connecticut, Georgia, Indiana, Kentucky, Maine, Missouri, New Hampshire, Nevada, New York, Ohio, Virginia, and Wisconsin.14
The Anthem website will lead you to BCBS Medicare Supplement plans in other states, which are not necessarily the same.
Ratings: AM Best rates Anthem A or Excellent.15 Anthem also gets better-than-average ratings from HCQA.16
Special benefits: Anthem Blue offers compatible Part D prescription drug plans and access to affordable dental, vision, and hearing plans.17 The best thing about being part of the BCBS network is the similarity of coverage nationwide.
Health Care Service Corp.
Health Care Services Corp. (HCSC) is a huge BCBSA affiliate operating in Illinois, Montana, New Mexico, Oklahoma, and Texas. Each state operates semi-autonomously but adheres to the rules and values of the parent company. HCSC insures 17 million members in these five states.
Ratings: Its AM Best rating is A for excellent.18 The company prides itself on its community investments.19
Special benefits: Each state offers separate Medicare Supplement plans, but all operate similarly, offering plans that include access to Part D prescription drug plans and dental, vision, and hearing plans. One reason to choose an HSCS-affiliated Medicare Supplement is the company's affiliation with BCBS, which is nationwide and operates similarly everywhere.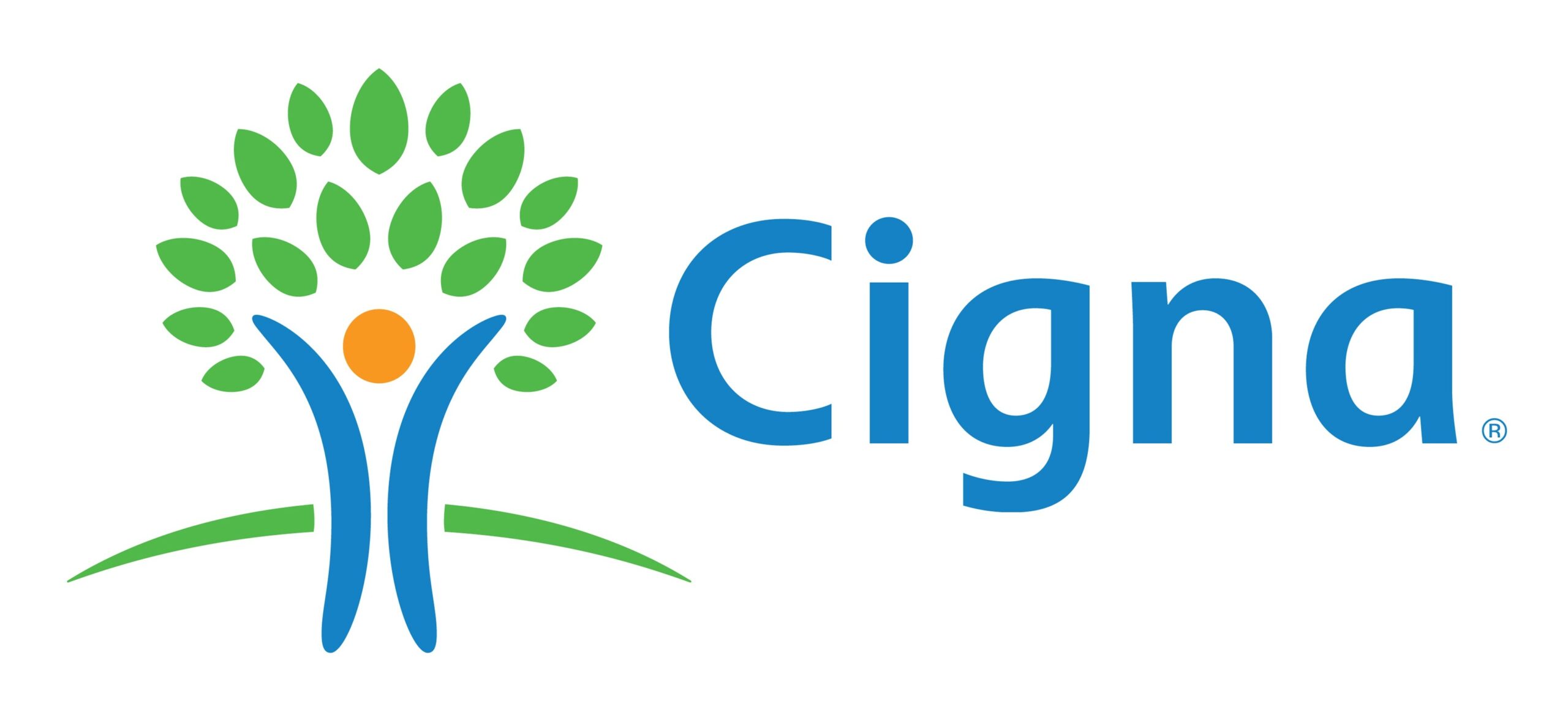 CIGNA
First organized in 1792 in Philadelphia, Cigna is one of the country's oldest insurance companies. Its insurance business serves nearly 190 million customers worldwide and sells Medicare Supplement plans in 48 states and the District of Columbia.20
Ratings: AM Best gives it an "A" financial strength rating21 and NCQA offers a better-than-average quality rating.22
Special benefits: The company boasts about its Healthy Rewards discount program on health and wellness plans, including prescription drugs and dental plans. It also offers a 24-hour health information phone line.23 One reason to choose Cigna is its premiums, which can be competitive in some parts of the country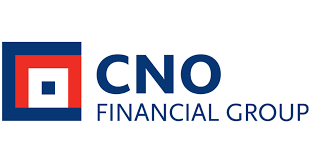 CNO Financial (Resource Life Insurance Company)
Industrialist John D. MacArthur acquired Bankers Life & Casualty Co. for $2,500 in 1939. The company is now a subsidiary of CNO Financial Group. It specializes in writing a variety of insurance for older Americans, selling Medicare Supplement insurance in 43 states.24
Ratings: It has an AM Best financial strength rating of A or excellent.25 Bankers Life gets two out of five stars from Better Business Bureau with 90 complaints, mostly over billing.26
Special benefits: As a Bankers Life Medicare Supplement customer, you'll get affordable rates.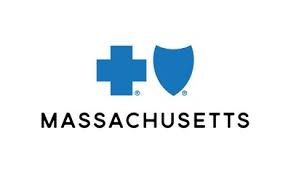 BCBS of Massachusetts
Blue Cross Blue Shield of Massachusetts launched 80 years ago. It is a nonprofit member of the BCBS Association and the largest health insurer in Massachusetts.
Ratings: From 2016 through 2020, J.D. Power ranked it No. 1 in member satisfaction.27 NCQA ranked BCBS of Massachusetts in the top 10 for customer satisfaction in 2019.28
Special benefits: BCBS of Massachusetts offers plans that are unique to Massachusetts residents. It offers Medex Core, which at $117 is similar to conventional Medicare Plan A, a slimmed-down plan. Medex Sapphire and Bronze are more robust at $183 a month. They all include fitness and a weight loss benefit. Medex Sapphire also includes dental, vision, and hearing at a modest, additional cost.

Wellmark
Wellmark Blue Cross Blue Shield, which offers services in South Dakota and Iowa, is a mutual fund insurer that has been in business for more than 80 years.
Ratings: AM Best gives Wellmark and A or excellent financial strength rating,29 and NCQA calls Wellmark "commendable."30
Special benefits: Wellmark offers six Medicare Supplement plans, including G and High Deductible G, A, D, F and N. Enrollees can buy inexpensive vision and hearing policies, and in some areas, they can buy modestly priced dental insurance. Wellmark prides itself on its frugal and affordable approach to insurance pricing.
Why Choose a Medicare Supplement Plan?
All of these companies also offer Medicare Advantage plans. Buying Medicare insurance isn't an easy decision, and understanding the difference between Medigap and Medicare Advantage plans before you choose one or the other is a good idea.
Medicare Supplement insurance plans work with Original Medicare, Part A, and Part B. They pay costs that Original Medicare doesn't.
Medicare Advantage is different. It replaces original Medicare and might be similar to the health insurance you had before you enrolled in Medicare. Because you are no longer in the federal system, the plans have differences. Reading and asking questions about those differences before you sign up is important.
Cost of supplemental plans vary
While the basic benefits are the same for every Medicare Supplement policy, costs vary widely, and some companies offer additional benefits that might make choosing their plans attractive to you.
What Is Our Methodology?
We selected the health insurance companies with the highest market share and reviewed them by financial strength, customer satisfaction, and other factors, such as what makes these plans so popular.
We also offer information on the companies, including financials, customer satisfaction, complaints, geographic reach, and pricing.
Next Steps
We offer this quick readable guide to give you an overview of the most popular plans. Other companies offer Medicare Supplements and one could be right for you.
But before you decide, at least consider these insurers that so many people have found to be the right company for them.
The views and opinions expressed are those of the authors and do not necessarily reflect the official policy or position of MedicareGuide.com or HealthCare, Inc.