Medicare Advantage plans differ significantly from traditional Medicare.
On the surface, original Medicare and Medicare Advantage health plans are similar. Each must offer the same Medicare part A and Medicare part B benefits and other Medicare coverage. If original Medicare covers hospital costs at a certain level, Medicare Advantage must offer that, too.
But look closely, and you'll see significant differences.
AARP/United Healthcare Medicare Advantage
Pluses
High ratings. In 2022, 95% of members enrolled in UnitedHealthcare Medicare Advantage will be in plans that are at least 4 out of 5 stars.1
Whether you stay at home or wintering in someplace warm, the AARP/UnitedHealthcare Medicare Advantage national network with more than 1 million providers will be available to you.2
Minuses
The older you get, you most likely get sicker. Medicare Advantage out-of-pocket costs increase the more medical care you need, whereas Original Medicare plus Medicare supplement could pay nearly 100% of medical costs.3
AARP/UnitedHealthcare Medicare Advantage has been sanctioned by the federal government for spending too little of what it charges on healthcare for its customers. This is a popular provider of Medicare Advantage plans. Don't just follow the crowd.4
J.D. Power, which annually rates consumer satisfaction with Medicare Advantage plans, in 2021, ranked United Healthcare/AARP Medicare Advantage plans No. 8, third from the bottom.5
Aetna
PLUSES
Aetna is concentrating in 2022 on expanding its Medicare Advantage plans serving people who are eligible for both Medicare and Medicaid, known as dual eligibles. This is likely to mean more services for the many seniors in this category. Aetna also has expanded its plans catering to military retirees and others who are eligible for some services from the Veterans Health Administration, which can be a big plus for vets.6
MINUSES
Aetna is owned by CVS, the pharmacy company, which offers a service that offers Medicare recipients free advice about which Medicare Advantage plan to choose. It isn't always clear that there is a relationship between the two companies and the CVS advisor may not be unbiased.7
Aetna Medicare Advantage plans have been criticized in some places because they don't mesh well with state and municipal retiree plans. If you are a government employee and you are offered one of these plans, make sure you understand what you are getting.8
Kaiser Permanente
PLUSES
For 10 years in a row, the Centers for Medicare and Medicaid Services (CMS) have recognized Kaiser Permanente for having the most 5.0-star HMO Medicare Advantage plans.9
The American Medical Association recognized Kaiser Permanente Medicare Advantage plans for their efforts to provide innovative care during the Covid pandemic.10
MINUSES
The federal government is suing Kaiser Permanente for defrauding Medicare Advantage by exaggerating patients' illnesses to increase reimbursement. Having a disease on your health record that was less serious than suggested – or you never had at all – could be a serious problem.11
In some areas, in the wake of Covid, Kaiser Permanente raised hospitalization co-pays for Medicare Advantage patients.12
Anthem
PLUSES
Participants in some Anthem Medicare Advantage plans in 2022 will get a Healthy Groceries Card that will allow them to spend up to $100 a month at the grocery chain Kroger.13
Anthem is expanding its customer services to include help in multiple languages, including Spanish, Chinese, Korean, and Vietnamese.14
MINUSES
Anthem scores an average of 3.59 stars in the CMS Five-Star Rating system. That's not terrible, but it isn't great. Only one Anthem plan got 5 stars in 2021.15
Anthem also was ranked below the industry average on the J.D. Power 2021 Medicare Advantage customer satisfaction study.16
Blue Cross Blue Shield
PLUSES
BCBS has been a leader in a program that enhances the hospice benefit component of Medicare Advantage. If you are critically ill or caring for someone who is, this program could be very valuable.17
MINUSES
BCBS was No. 8 out of nine in J.D. Power's 2021 Medicare Advantage customer satisfaction survey. Not a rousing endorsement.18
While BCBAS offers widespread care if you travel and need something other than emergency care, how much coverage you'll have depends on your plan. If you spend the winter in Florida, for instance, make sure you select a travel-friendly plan.19
Cigna
Cigna has offered numerous incentives to get covid vaccinations to both its Medicare Advantage customers and its staff, increasing the likelihood that getting healthcare will be safe.20
Cigna is No. 3 – a good spot – in the J.D. Power 2021 Medicare Advantage customer service survey.21
MINUSES
Cigna is a stock that Wall Street watches closely. Its popularity gives it a strong incentive to watch its costs, which isn't always a good thing for Medicare Advantage customers.22
Cigna has limited service. It only offers Medicare Advantage plans in some counties in 26 states and the District of Columbia. Also, while it is adding PPO plans, many of its offerings are HMOs.23
Centene/Wellcare
Centene has long specialized in serving low- and moderate-income markets. 24
In 2022, it is expanding into offering broader services in more places but its focus is still on cost-effective coverage. If overall cost is your biggest concern, look at Wellcare. Wellcare Medicare Advantage plans are offering to refund the $170.10 premium subtracted monthly from Social Security. (It isn't every plan and not all plans refund that much.)25
MINUSES
Centene is No. 9 out of nine in J.D. Power's 2021 customer service survey.26
Centene/Wellcare keep costs low by having a narrow network of care providers. If you need to see a specialist, this could present problems.27
Highmark BCBS
PLUSES
Highmark is No. 2 in J.D. Power's 2021 customer service survey.28
In 2022, Highmark includes some plans that include a $50 per month Part B refund, dropping Part B from $170.10 to $120.10.29
MINUSES
Highmark offers some Medicare Advantage plans that are pricey as well as having plans with zero premium. Make sure you know what you are buying.30
This is a highly regarded company, but it only serves customers in Delaware, Pennsylvania, West Virginia and some counties in Western New York – a fairly limited market.31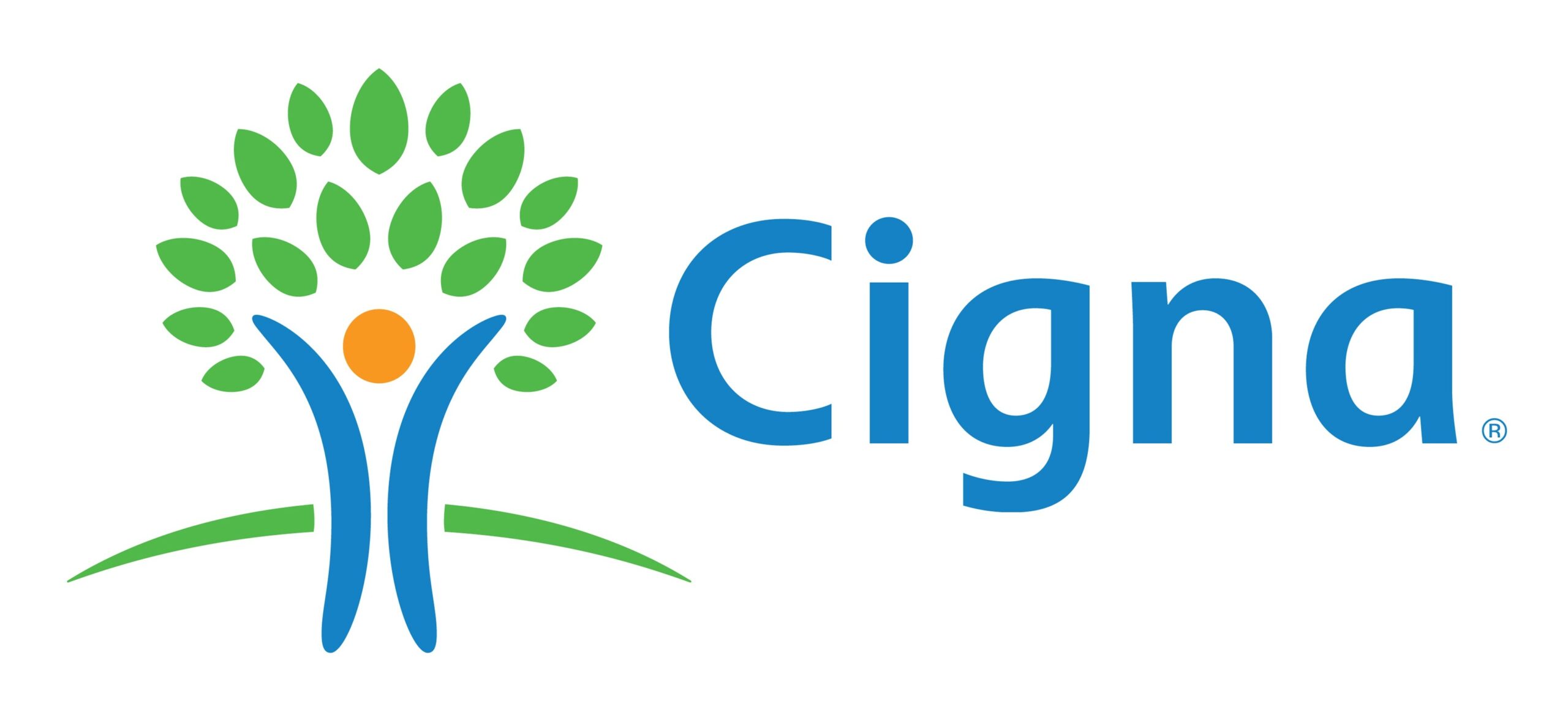 One of the older insurance companies with ratings for financial strenght and customer satisfaction
What Is the Difference Between Medicare and Medicare Advantage?
Here is a thorough explanation of the differences. It also includes a discussion of a Medicare Supplement (Medigap) plan, which augments traditional Medicare, limiting its costs.
If you prefer a shorter version, here are the key differences between traditional Medicare and Medicare Advantage.
Medicare Advantage plans cap out-of-pocket costs, while traditional Medicare doesn't.
Medicare Advantage plans make coverage decisions — just like traditional managed care insurance plans you might have encountered before retirement. People covered by Medicare Advantage plans often are limited to certain networks of healthcare providers and hospitals. A narrow network can make finding coverage difficult. If you have traditional Medicare, you'll be covered when you see any provider who accepts Medicare.
Nearly all Medicare Advantage plans include prescription drugs and many plans offer dental, vision and hearing benefits. With traditional Medicare, you'll also need to buy a Part D prescription drug plan.
Medicare Advantage plans start out cheaper. Medicare Advantage plans sometimes don't have any upfront costs, but you can expect to pay deductibles and copays until you hit your out-of-pocket maximum. Even then, if you're very sick, you may face uncovered out-of-network and other healthcare cost surprises. Half of all Medicare Advantage enrollees incur higher costs than beneficiaries in traditional Medicare for a five-day hospital stay, according to recent research.1
Many people are happy with their Medicare Advantage plan options. Medicare Advantage has grown from its beginnings in 2000 with about 40% of all Medicare participants now enrolled in Medicare Advantage plans.2
Be sure to understand the difference between Medicare and Medicare Advantage Plans
Look closely at the differences between Medicare with Supplemental (Medigap) coverage and Medicare Advantage plans. They are significant.
What You Need to Know To Get Started
As you near age 65, it's time to sign up.
First, you decide which flavor of Medicare you want, then research what Medicare offers in your state.
Don't hesitate to ask for help. Not only can you find assistance from a licensed agent on this website, you also can call the phone number or email address for the insurers you are interested in directly by going to their websites.
Who Are the Established, Top Medicare Advantage Insurance Carriers?
These insurance companies have large Medicare Advantage businesses. Most – but not all – are nationwide companies. The rest are affiliates of the Blue Cross Blue Shield group. All of these companies are a good place to start if you are looking for a Medicare Advantage insurance policy.
UnitedHealth Group
CVS/Aetna
Kaiser Permanente
Anthem BCBS
BCBS of Michigan
Centene/Wellcare
Cigna
Highmark
Who Are the Established Top Medicare Advantage Companies?
Here is a closer look at the companies that insure many of the Medicare Advantage customers nationwide.
AARP/UnitedHealth Group
AARP/UnitedHealth Group serves 6.5 million people with Medicare Advantage plans in all 50 states and most U.S. territories. AARP licenses its name to insurer UnitedHealthCare, which helps make these policies so popular.3
Ratings: It has an A- or "Excellent" financial strength rating from insurance credit rating agency AM Best4 and satisfactory quality ratings from the National Committee for Quality Assurance (NCQA).5
Special Benefits: United Healthcare Medicare Advantage enrollees enjoy many benefits, including a national network, telehealth, HouseCalls (a licensed clinician visits you at home), gym memberships, nurse help line, dental, vision and hearing discounts. About 2.5 million of its members pay no premium – zero – in 2021, a popular option.6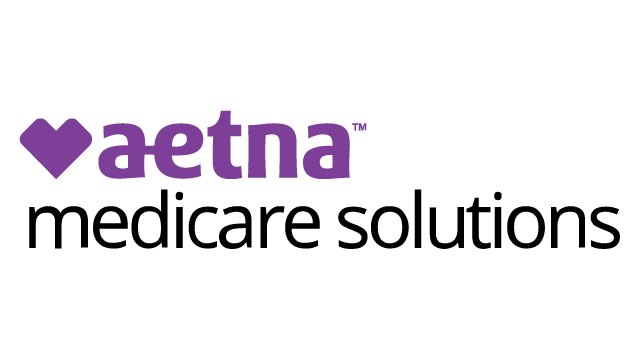 CVS/Aetna
CVS/Aetna – Aetna, which joined forces with CVS in 2018, paid the first Medicare payment in 1966.7 More than 2.7 million people are enrolled in its Medicare Advantage plans. 8
Ratings: The company has an AM Best rating of A or excellent,9 and NCQA gives the company satisfactory quality ratings.10
Special Benefits: Aetna offers both HMO and PPO plans as well as special plans serving members of the military and those people who are eligible for both Medicare and Medicaid. Plans include prescription drug coverage, vision, dental, hearing and fitness.11

Kaiser Permanente
Kaiser Permanente launched when World War II ended to serve shipyard and steel mill workers in Washington state. More than 75 years later, the company has a reputation for quality and innovation.12 It serves 1.7 million Medicare Advantage participants.13
Ratings: Every year, Medicare evaluates plans based on a 5-star rating system. In 2021, Kaiser Permanente in California, Colorado, Georgia, Hawaii, Mid-Atlantic and Northwest regions has 5 out of 5 stars. Washington state got 4.5 stars.14 Kaiser has a 5 out of 5 rating from NCQA.15
Special Benefits: The company offers both HMO and PPO plans with zero payment options. Additional benefits, most of which have some cost, depend on the chosen plan.

Anthem
Anthem Inc. is the largest for-profit insurance and managed-care company in the giant Blue Cross Blue Shield Association (BCBSA). It owns Blue Cross Blue Cross Blue Shield-licensed companies in 14 states and has 1.5 million Medicare Advantage customers.16
It offers Medicare Advantage plans in California, Colorado, Connecticut, Georgia, Indiana, Kentucky, Louisiana, Maine, Missouri, New Hampshire, Nevada, New York, Ohio, Virginia and Wisconsin.17
Ratings: AM Best rates Anthem A or Excellent.18 Anthem also gets better-than-average ratings from HCQA.19
Special Benefits: Both HMO and PPO plans include prescription drug coverage and hearing, vision and dental benefits. Some plans focus on people with diabetes, those who live in care facilities, and people eligible for both Medicare and Medicaid.20

Blue Cross Blue Shield of Michigan
BCBS of Michigan, known then as Michigan Blue Cross and Michigan Blue Shield, began administering Medicare In 1966.21 A mutual insurance company — owned by the people it insures — it now serves more than 591,000 Medicare Advantage patients.22
Ratings: AM Best rates BCBS of Michigan's financial performance as A for excellent,23 but the National Association of Insurance Commissioners' National Complaint Index says the company's level of customer complaints is twice as high as the national average.24 J.D. Power gives the company a customer satisfaction rating of 779, which is 21 points below the national average.25
Special Benefits: All plans offer comprehensive coverage, including online visits and fitness benefits. Most plans include prescription drug coverage, extra dental and vision benefits, and an over-the-counter drug allowance.26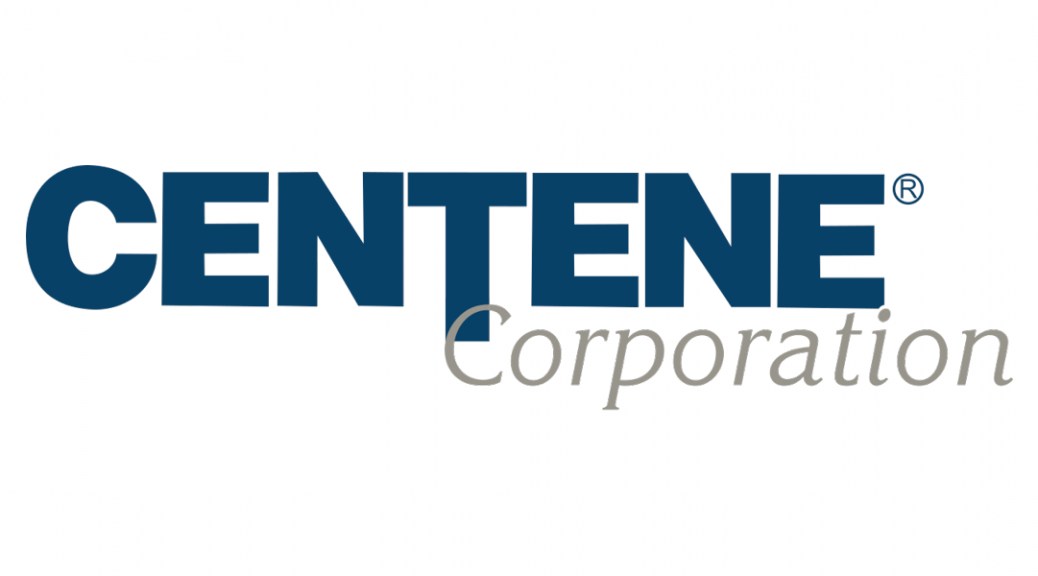 Centene and Wellcare
Centene finalized its deal to purchase Wellcare in January 2020. Together, these two healthcare giants serve more than 1.1 million Medicare Advantage27 customers in 33 states.28 Depending on where you live, you might know these Medicare Advantage insurers as Wellcare, Allwell, Fidelis, or HealthNet.
Ratings: Fitch gives Centene a BBB- financial rating29 and J.D. Power rates them 775 and 773 respectively, 25 and 27 points below the 800 industry average.30
Special Benefits: Plans differ in every state and among subsidiaries, but most include telecare, mental health programs, prescription drugs, dental, hearing, vision, fitness benefits and a nurse hotline. All of the Centene companies provide plans for special needs and Medicaid/Medicare dual eligibles.31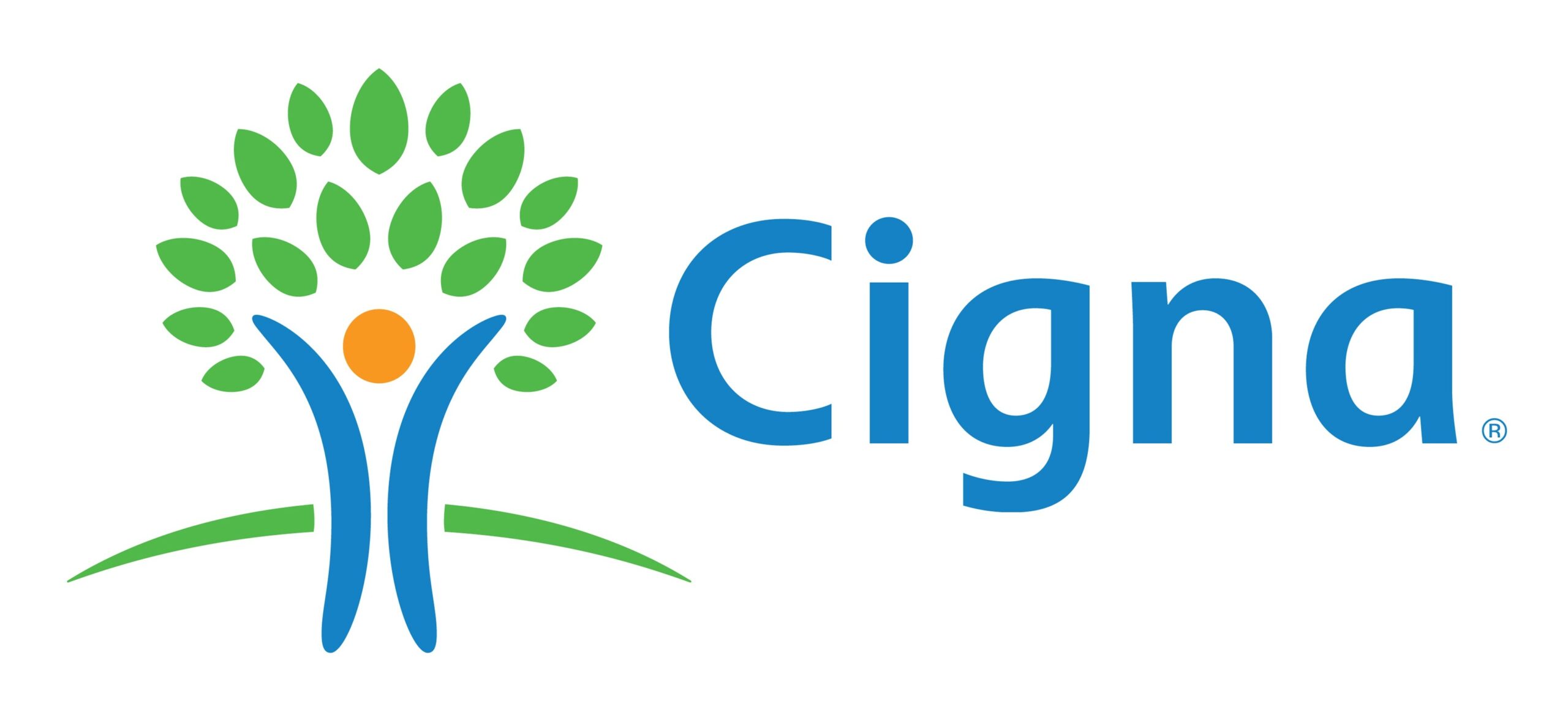 Cigna
Cigna is one of the country's oldest insurance companies, first organized in 1792 in Philadelphia.32 Its insurance business serves more than 500,000 Medicare Advantage customers.33 By the end of 2021, it expects to sell Medicare Advantage plans in 23 states and the District of Columbia and to offer no-monthly fee plans in every state in which it does business by the end of the year.34
Ratings: AM Best gives Cigna an "A" financial strength rating,35 and NCQA offers a better-than-average quality rating.36 J.D. Power rates it 781 – 19 points below the 800 industry average customer satisfaction points.37
Special Benefits: Telecare, mental health programs, prescription drugs, dental, hearing, vision, fitness center membership and home fitness program, $50 per quarter for over-the-counter healthcare products, and post-hospital meal delivery are among the special benefits that Cigna offers.38
Highmark
Highmark is the fourth-largest Blue Cross Blue Shield-affiliated organization in the country. A not-for-profit organization, it serves 5.6 million people in Pennsylvania, Delaware, West Virginia, as well as parts of New York state.39 In all it serves 300,000 Medicare Advantage enrollees.40
Ratings: AM Best awards Highmark an A for excellent rating,41 while NCQA gives them a higher-than-average customer satisfaction rating,42 and J.D. Power gives Highmark its top customer service rating.43
Special Benefits: Besides zero premium options, Highmark offers prescription drugs, dental, vision and hearing benefits. Some of its customers also get fitness plans, treatment plans for mental health and substance abuse issues, healthcare provider house calls and medication therapy management.44
Why Choose a Medicare Advantage Plan?
Medicare Advantage plans can be cheaper than other options. If you don't use much healthcare that may be true for you.
But remember: Medicare Advantage plans can revise benefits annually, including the monthly premiums, the provider network, the pharmacy network, copayments, coinsurance and deductibles.
That means that you must review the Annual Notice of Change letter that your plans send you every September at the beginning of open enrollment to see what is changing. If you don't like the changes, then use the Medicare Annual Election Period to switch plans.
Numerous Medicare Advantage plans from which to choose
To decide, look at number on enrollees, industry ratings, extra benefits and costs.
What Is Our Methodology?
We selected the health insurance companies with the highest market share and reviewed them by financial strength, customer satisfaction and other factors, such as what makes these plans so popular.
Next Steps
We offer this quick readable guide to give you an overview of the most popular plans. Other companies offer Medicare Advantage plans and one could be right for you.
But before you decide, at least consider these insurers that so many people have found to be the right company for them.