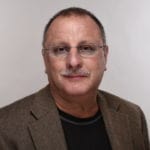 Bud earned his MBA at Yale. He works with seniors, helping them with the financial issues of retirement, and especially Medicare. His practice is in the Atlanta, Georgia area.
Latest Articles by Bud Scannavino
Medicare Supplement Plan K and Plan L are unique in the Medicare Supplement (Medigap) world….
Updated on: January 22nd, 2021
Once you've got both Medicare and Medicaid, you don't have to stop looking for benefits….
Updated on: February 25th, 2021
Some people who receive Medicare and face significant health and financial challenges may also qualify…
Updated on: May 4th, 2021
Does this sound familiar? "My best friend just went into the hospital for the third…
Updated on: May 4th, 2021
"If a doctor is not happy with what Medicare paid for your care, can that…
Updated on: April 21st, 2021
If you're thinking of switching your Medicare Advantage plan (also known as Medicare Part C),…
Updated on: January 22nd, 2021
A look at Medigap and its coverage, how it works, and why Medicare seniors should…
Updated on: May 12th, 2021
Medigap pays for some of the bills left over by Medicare's coverage gaps – and…
Updated on: April 21st, 2021