If you are concerned about the ability of a Medicare Supplement company to pay its obligations, Mutual of Omaha might be a reassuring choice for you.
Who is Mutual of Omaha?
Mutual of Omaha has been selling Medicare Supplement Insurance since 1966, the first year people were able to enroll in Medicare programs. It is the second-largest Medicare Supplement insurer, insuring 14 million Medicare participants in 2019.
Mutual insurance companies are not public companies. They are owned by the people they insure. Many people feel that buying insurance from mutual companies is safer because mutual companies are obligated to operate in the best interests of their insureds – not their stockholders. 1
Mutual of Omaha enjoys an A+ rating from AM Best, which rates the financial stability of insurance companies. This is the highest available financial rating for an insurance company. 2
Does Mutual of Omaha Offer Medicare Supplement Plans?
Original Medicare (Parts A and B) covers many medical charges, but it leaves some expenses for participants to pay. Medicare pays about 80% of Part B expenses and an allocation of Part A costs, based on how long you spend in the hospital. This leaves a retiree responsible for the remainder. Medicare Supplement plans help cover the shortfall.
Some Medicare Supplement plans (also known as Medigap policies) pay more expenses than others. The benefits each offer are identified by letters – A, B, F, high deductible F, G, high-deductible G, K, L and N. Only applicants first eligible for Medicare before Jan. 1, 2020, may purchase Plans C, F and high-deductible F. 3
Mutual of Omaha offers only plans A, C, F, G, and N. 4
Here's a brief chart that shows what each plan available at Mutual of Omaha offers. 5
Snippet Render Is Present – D3 cannot be loaded in editor mode. Go to preview or publish mode.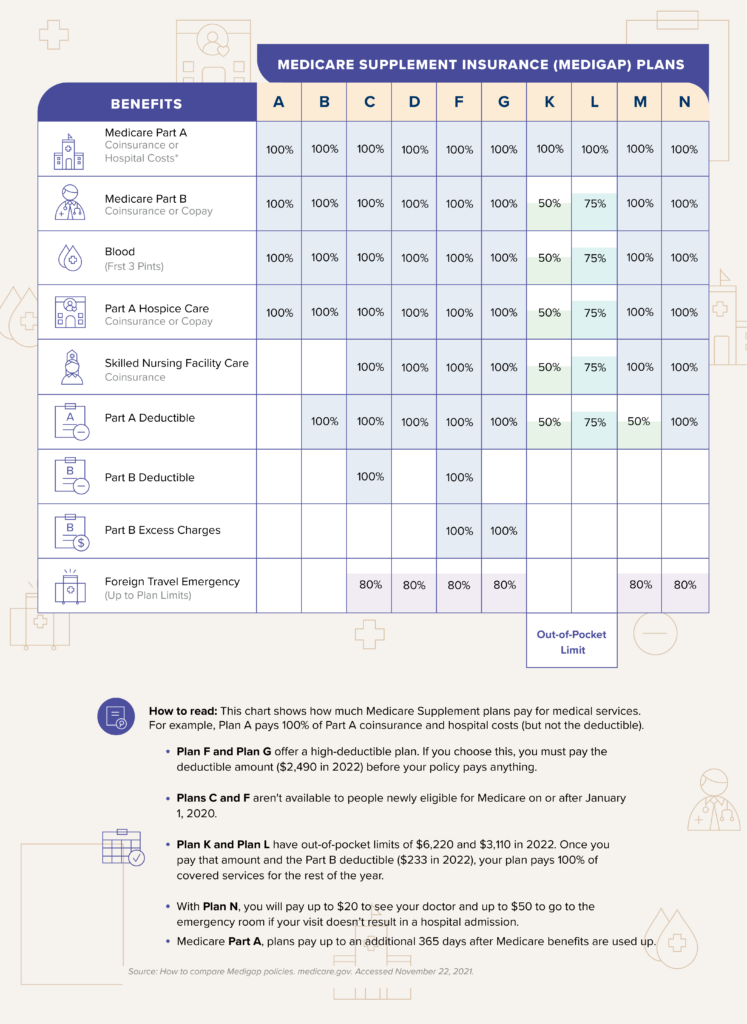 What Are Key Features of Medigap Policies Offered by Mutual of Omaha?
Not all of the four Medicare Supplement Insurance plans Mutual of Omaha sells are available in all states. You can plug your birth date and ZIP code into this Mutual of Omaha calculator and determine which plans are available to you and how much each will cost.
Mutual of Omaha only sells a limited number of plans – Plans A, F, G and N. A is the most basic plan – and usually the cheapest. The other plans provide more benefits. Here are some things to consider when evaluating them.
What About Popular Plan F?
Plan F is no longer available to anyone who wasn't previously enrolled in Part B prior to January 1, 2020. But if you have it, you can keep it.
Plan F has long been the most popular plan. While it is more expensive than the others, it also covers the most if you get sick. It can be very convenient because you can go to the doctor without worrying that you'll have to pay co-pays or other bills.
The price of Plan F varies. A 65-year-old woman nonsmoker could buy plans in New York City from $305 to $514 and $117 to $461 in Dallas. 6
What About Practical Plan G?
Plan G offers everything that Plan F offers, except the Part B deductible, which in 2022 is $233.7 That is about $17 a month, a useful figure to know when you calculate which plan will give you the most value for your money.
The price of Plan G ranges from $476 per month in New York City to $92 for a non-smoking female in Dallas and other low-cost areas.8
What About Economical Plan N?
Plan N could be the right choice for you if you don't go to the doctor very often. It doesn't cover these three costs:
1. Part B deductible
2. Part B copays for office visits and emergency room visits
Plan N charges a $20 co-pay for each office visit and a $50 co-pay for any emergency room visit when you aren't admitted.
Part B excess charges is the trickier charge to estimate. Most healthcare providers accept Medicare and its pre-set payment rates for their services. This is known as assignment. But some don't. In that case, Medicare allows them to charge an excess charge of 15% more than 95% of the full assignment amount.
For example, if your specialist doesn't accept assignment and the approved Medicare amount for his services are $2,000, the doctor will charge you an extra $285. Plans F and G would pay this charge, but if you have N, you have to pay it yourself.
The cost for Plan N ranges from $265 per month in New York City to $78 per month in Dallas.9
Snippet Render Is Present – D3 cannot be loaded in editor mode. Go to preview or publish mode.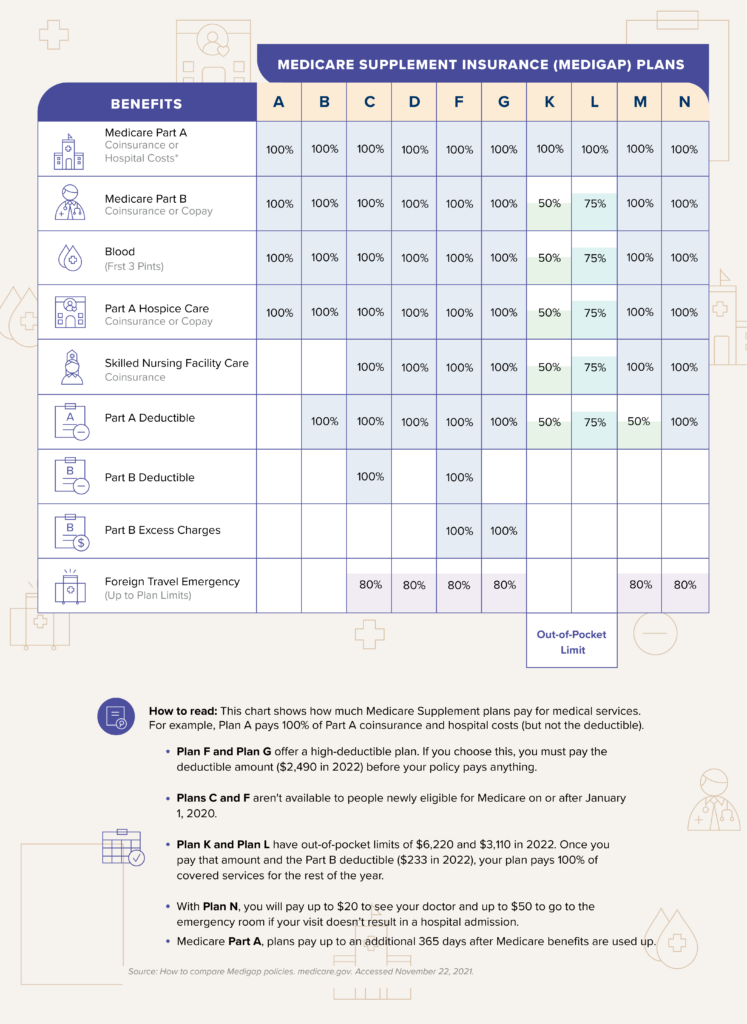 Does Mutual of Omaha Offer Medicare Advantage Plans?
Mutual of Omaha no longer offers Medicare Advantage plans. It got into the business in 2018, but it sold out in early 2020. 9
Did You Know?
Mutual of Omaha has been selling Medicare Supplement Insurance since 1966, the first year people were able to enroll in Medicare programs.
Why Choose Mutual of Omaha?
Mutual of Omaha boasts on its website and in its internal materials that it pays 98% of Medicare claims within 12 hours. "Most insured rarely see a bill," it says.
One of the best benefits is an up-to 12% discount on your policy if you live with a spouse, a partner or more than three people 60 or older. They don't even have to be Mutual of Omaha customers, according to its internal information. 10
While you can always buy Mutual of Omaha Medicare Supplement plans from an independent broker or directly online, sometimes there are advantages to dealing with an agent employed by or affiliated with the insurance company. They are knowledgeable, and they understand how the company's products work together. That means they may be able to save you money on the various kinds of insurance you buy. Mutual of Omaha has a large network of agents. You can use this search engine to locate one near you.
The views and opinions expressed are those of the authors and do not necessarily reflect the official policy or position of MedicareGuide.com or HealthCare, Inc.